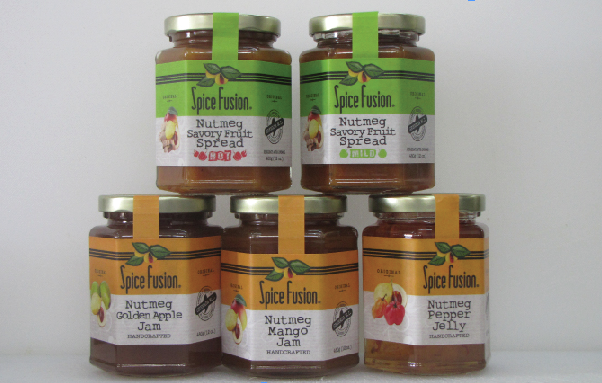 The Grenada Industrial Development Corporation (GIDC) celebrated its 30th anniversary in 2015, having been established by the Government of Grenada on March 1, 1985 as a statutory body to stimulate, facilitate and encourage the establishment and development of industry. GIDC has evolved since its inception when it mainly granted concessions, to now being an economic development entity, impacting the lives of Grenadians through its core activities. These include Investment Promotion, Investment Facilitation and Business Support Services. The GIDC also owns three Business Parks and rents facilities to businesses ranging from manufacturing to Business Process Outsourcing (BPO).
GIDC's mission is to strive to contribute to Grenada's socio-economic development by:
Adopting a targeting approach in promoting investment opportunities, providing superior investor facilitation and entrepreneurial development services, and advocating for a supportive enabling environment for investors to develop and grow business, trade and industries. Its overall strategic goal is to promote local and foreign investment as well as facilitate and strengthen entrepreneurial development within the growth sectors of Grenada's economy. Its vision is to be a highly ranked corporation globally, exceeding the expectations of those served.
The Business Park facilities of the Grenada Industrial Development Corporation (GIDC) continue to be a location of choice for entrepreneurs to develop and grow businesses. Affordable space for manufacturing, warehousing and office service operations are available within its three (3) parks at Frequente in St. George's, Seamoon in St. Andrew and St. Patrick.
Employing in excess of 1,350 persons, the current 55 enterprises operating within the parks all have access to excellent electricity supply, sound broad band connectivity, security, landscaped grounds and a host of other common facilities which enable effective business operations. The newest addition to the Frequente Park – is its Container Parking facility – allows persons to store 20 foot and 40 foot containers for various time durations at very attractive rates. This facility has also been instrumental in assisting entrepreneurs fulfill their need for storage space.
One of the largest tenants within the Frequente Park is Clear Harbor LLC – a US based company. Through a partnership formed in 2007, it commenced operations first from a 10,700 sq. ft facility. Eight (8) years later, the GIDC company has grown to operate from 36,000 sq. ft of space and now employs 640 persons. Clear Harbor LLC provides customer care and business process outsourcing services to clients outside of Grenada.
As GIDC continues to promote local and foreign investment as well as facilitate and strengthen entrepreneurial development in Grenada, the business park facilities continue to play a pivotal role in that process.
Business Unit / Main Areas of Responsibilities are:
Investment Promotion
Investment promotion; image building; investment generation, facilitation of the investment process; monitoring of concession enterprises, investor-focused aftercare services.
Business Development
Foster a spirit of entrepreneurship, generate start-ups, and increase competitiveness of existing micro, small and medium sized enterprises (MSMEs) and advocate for policy changes in the
enabling environment.
Facilities
Management of facilities in three business parks.
Shared Services
Provision of support services to all SBU's: Finance, Human Resources, Communication, Information Systems & Technology, Administration, Research and Legal
Contact the GIDC and we will open the doors to a world of local opportunities and facilitate and support the smooth establishment and operations of your business investment.
For more information:
Grenada Industrial Development Corporation
email: invest@grenadaidc.com
Tel: 473 444-1033 – 35