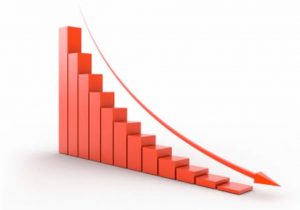 While the First Citizens Group achieved a profitable quarter for the period ended June 30, there was a 5.9 per cent decline in its year-to-date profit to $469 million.
Chairman Anthony Smart told shareholders the decline was due to the increase in the corporate tax rate for commercial banks to 35 per cent.
Profit before tax remained relatively flat at $680.3 million in comparison to $681.4 million for the nine months ended June 2017, after incorporating a substantial impairment expense in respect of the Group's Barbados portfolio, following that Government's announcement that they would be unable to service its existing debt.
Smart said this affected an otherwise exceptional performance, with an increase in the group's operating profit for the nine months to June by approximately $118 million or 15.9 per cent to $857.3 million.
First Citizens' total net income grew 3.7 per cent to $520.8 million and operating expenses declined by 1.8 per cent compared to the corresponding quarter in 2018. As a result, operating profit increased by $23.5 million or 9.7 per cent for the period.
"Our continued effective management of expenses resulted in an improved year-to-date efficiency ratio of 47.8 per cent as compared to 51.2 per cent for the corresponding period last year," Smart said.
Total assets as at June 2018 amounted to $41.2 billion, an increase of 5.8 per cent when compared to the total assets as at September 2017. ¤