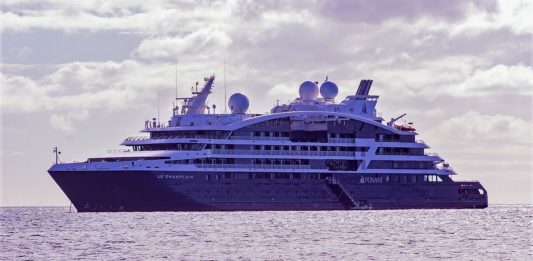 The Saint Lucia Tourism Authority (SLTA) has announced that the Island is projected to realize increased numbers of cruise passengers compared to the record setting 2017/2018 figures.
The SLTA said it is 'ecstatic' about increased cruise calls to Port Castries over the holiday season.
It noted that from mid-December, the Castries harbor has been abuzz welcoming up to five ships per day.
According to the SLTA, on Sunday January 2, 2019, Le Champlain made its maiden voyage to Saint Lucia.
The vessel is the second ship of the Ponant Explorers-class of cruise ships operated by Ponant, the Authority said in a release.
Le Champlain docked in Soufriere where passengers were greeted with the warm morning sun and the view of the UNESCO World Heritage Site – the Pitons, according to the release.
The vessel sailed up the west coast of the island to dock in Rodney Bay at about 3:00 pm, giving passengers a comprehensive view of the island's northern tourism hub.
It is slated to make additional calls here during the 2019/2020 cruise schedule.