The Anguilla Community College (ACC) in fulfilling its desire to make the college relevant to the Anguillian community and is partnering with the Fishing and Marine Institute of the Memorial University of Newfoundland, Canada. An agreement to that effect was signed on Wednesday 3 May 2015 in Anguilla.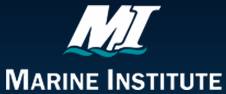 The Marine Institute will provide consultancy services with regard to institutional strengthening, the main thrust of which will be the development of an 'Operational Master Plan'. The Marine Institute provides more than 20 industry driven programmes ranging from technical certificates to Master degrees. It was felt that the Marine Institute was Canada's most comprehensive centre for education, training, applied research, industry and support for the ocean.
Mrs Chanelle Petty Barrett, Permanent Secretary in the Ministry of Education and Leader of the Project Steering Committee, signed on behalf of the Community College. She commented that the Master Plan would provide the sort of institutional framework that was necessary to advance the work of the college. The agreement was also signed by Mr Kevin Clarke on behalf of the Marine Institute.