Martinique's cruise passenger arrivals have increased 631 percent since 2010, and its efforts to strengthen the cruise sector continue to grow.
The Martinique Tourism Authority hosted a delegation of Florida-Caribbean Cruise Association (FCCA) officials at the end of May as the FCCA is working on a new study of cruise passenger behaviour and spending in Martinique.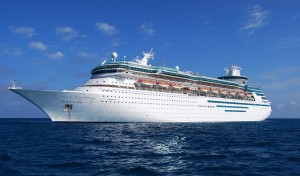 So far, findings have indicated that the average cruise passenger spends about $70 per port call, a significant figure considering ships with over 4,000 passengers frequent Martinique.
"While the cruising industry in the Caribbean is facing increasing competition, Martinique is registering the fastest and most important increase in the world as a cruise destination," said FCCA President Michele Paige.
Martinique's cruise sector is showing no sign of slowing down in the upcoming year and the Martinique Tourism Authority projects a 31 percent increase in passenger arrivals over the previous year.
"Cruising has certainly been on the rise in Martinique in recent years, but we're not resting on our laurels," said Muriel Wiltord, Director of Americas for the Martinique Promotion Bureau.
Wiltord also pointed to continued improvements and new features for Fort-de-France and the Pointe Simon port area, including a new 94-room hotel and new retail shops