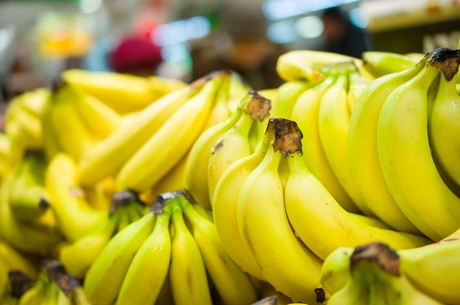 The outlook for Saint Lucia's bananas on the United Kingdom market does not look promising for 2019.
Demands for Saint Lucian bananas by key customers in the UK have been significantly reduced from around 15,000 cases per week in 2018 to about 6,000 cases per week for 2019.
A large part of the drop is the result of one customer ending the purchase of conventional Fairtrade bananas and, instead, converting to Fairtrade organic, which is not produced in Saint Lucia.
This is all the volume which was approved by the UK supermarket customers to be sourced from Saint Lucia, with no possibility of switching volumes to Saint Lucia from other sources.
In some cases, Winfresh does not purchase the bananas from the sources designated by the customers. Instead, Winfresh is simply the contract ripener of the bananas.
Consequent on the changing customer requirements in the market, the options open to the banana industry in Saint Lucia are sale outside the supermarket sector on the General Wholesale Trade in the UK or the Caribbean regional markets.
In the former, good quality bananas may be sold there at reasonable prices for most of the year, but the Saint Lucian bananas have an unenviable reputation there for poor and inconsistent quality.
This is not Fairtrade and the price would be unattractive for the Saint Lucian bananas.
The regional markets present the most attractive options, outside of the UK supermarket trade, for the Saint Lucian bananas, but there is competition from supplies from Suriname and the Dominican Republic. However, with well-organized and orderly supplies and services to those markets, there is scope for growth of the Saint Lucian bananas.
Meanwhile, Winfresh says will do everything possible to assist in placing the volumes that are surplus to UK supermarket requirements wherever possible, in the UK or the region. But the industry will have to accept a downward adjustment in the prices, from the Fairtrade base price, to reflect the realities of the market and to deliver quality more consistently.
Regrettably, while the UK supermarket customers are reducing their intake of bananas from Saint Lucia, Winfresh has secured more business for 2019. This is largely because of unreliability of supplies and the high cost of the product from Saint Lucia.
A SWOT of the Saint Lucia banana industry conducted recently by Duke University, entitled "Saint Lucia in the Banana Global Value Chain", indicates that the weaknesses and threats facing the banana industry far exceed the strengths and opportunities and two of the strengths are really attributed to Winfresh and not the banana industry.
It is interesting to note that the only opportunities identified are in the regional markets.