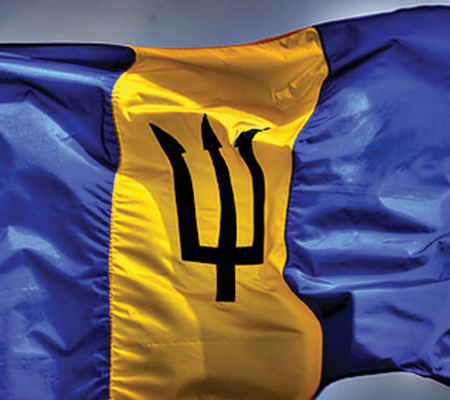 The Barbados government has sought to assure nationals that it would not be callous in cutting jobs as it rolls out the second and third phases of the Economic Recovery and Transformation Plan in in the next week or so.
Prime Minister Mia Mottley told legislators last week Tuesday that "serious decisions" would have to be made as her administration moves to turn around the ailing economy.
"I am not going to stand here and fool anybody … but will the consequences be more than 5,000, 6000 jobs? No, there will not be. Equally, we appreciate that there are some people who may say, 'I have reached 60 years old, the circumstances of my family are such that I would rather take my leave now and go into voluntary separation on a platform to be negotiated and settle with the Social Partnership and unions, in particular.' And all of that will be presented to the country," she said.
Prime Minister Mottley said that "we will be speaking to the people of Barbados as to what we believe to be the road map for phase 2 and phase 3 under the Barbados Economic Recovery and Transformation Programme".
Mottley, who laid the Public Service (General) Order 2018 in Parliament, paving the way for public servants to receive a five per cent salary increase from this month, said Barbados was at the place "where we need to tighten the belt".
She said that a major initiative of the restructuring plan is to bring order to millions of dollars in transfers to public entities.
Prime Minister Mottley said that the government could no longer afford the drain on the public purse, and criticised the former Freundel Stuart administration for its handling of the National Housing Corporation (NHC), Transport Board and Barbados Water Authority (BWA).
She said regarding the NHC, "They disrespected the rules of procurement. We have a situation where they disrespected the fact that the corporation, by the admission of every single management officer, was insolvent – from the finance officer right through – but yet it was behaving as if it could give out contracts and accept liabilities as if flushed with money."
With respect to the Transport Board, "I am told the Transport Board today needs BDS$17 million (one BDS dollar = US$0.50 cents) in subsidies to move forward," while the situation at the BWA shows the entity needs BDS$60 million dollars in subsidies "and that has nothing to do with the commitment it went and gave to the construction of desalination plants that would add to potentially on a take or pay contract once it becomes operational, another $100 million."
Prime Minister Mottley said that her government is determined to deal with the financial situation confronting the island, adding that state enterprises were now required to present to the Ministry of Finance their accounts for analysis within five days of the previous month.
"There are a few who believe that a habit is not to be developed of this practice and that having done it two months in a row that they should not do it a third. It shall not happen under this Government.
"There will be discipline on the part of all those who will be entrusted with the funds of the taxpayers to manage in this country," Mottley said.
Prime Minister Mottley said there were various proposals being considered to cushion the impact of the new economic policies and that a special unit would be established in her office to work with affected workers.
Among the "cushion" measures Mottley suggested were access to government land for farming and access to licences, and short-term "affirmative action" legislation on Government procurement to benefit those made jobless by the adjustment process.
"We are going to use Government's capital programmes in a creative way, those projects that exist now, the transformation that we want to see for Government, as well as the powers of legislation and the powers of allocation of Government's wider resources to cushion the blow as we go through this restructuring process," Prime Minister Mottley said.
Barbados has already approached the International Monetary Fund (IMF) for assistance in turning around the economy.