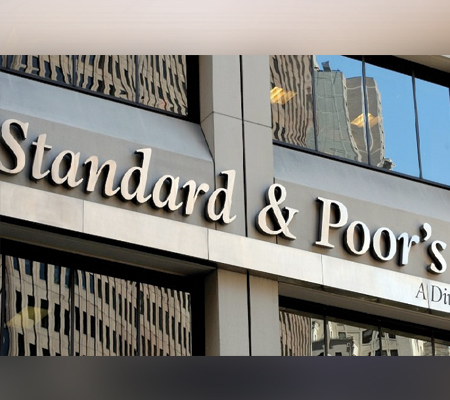 For the second time since the May 24 general election, international rating agency Standard & Poor's (S&P) has hit Barbados with a credit downgrade.
The agency lowered the issue-level ratings on this country's global bonds to Default (D), and the local currency rating from CC to Selective Default (SD).
The bonds, due in 2019 and in 2022 were previously rated at 'CC'. S&P said it had placed the bonds in default territory because of missed payments by the Government in Bridgetown.
Those missed payments followed the June 1 decision by the Mia Mottley administration to suspend its debt payments owed to external commercial creditors and to ask local creditors to roll over principal maturities until Government reaches an agreement with its creditors.
"On August 4 and August 6, 2018, Barbados missed coupon payments on its global bonds due 2022 and 2019, and we do not expect the Government to make them," S&P said in a statement yesterday.
It added that its selective default long and short-term local currency ratings reflected Government's "automatic" principal payment rollover of its short-term local currency treasury bills, which it considered tantamount to default in accordance with its criteria.
"We do not expect the Government to make these payments in the near term. We have no local currency short-term issue-level ratings outstanding. Our 'CC' long-term local currency issue-level ratings reflect our view that these issues are highly vulnerable to non-payment and a default on these issues is a virtual certainty," S&P explained.
Making reference to the present balance of payments support talks between the government and the International Monetary Fund (IMF), the rating agency said it expected "close" dialogue to continue regarding plans that could underpin IMF financial assistance through a staff-level agreement.
"While the new administration on June 11 introduced a series of revised 2018-2019 budget measures as part of its economic adjustment plan, which targets a primary surplus of six per cent of GDP [gross domestic product], these targets are subject to change in light of the on-going negotiations and because of the finalized detailed package of fiscal measures," S&P stated.
Meantime, S&P Global Ratings also affirmed its SD/SD long- and short-term foreign currency sovereign credit ratings on the country, and its D ratings on the country's 6.625 per cent notes due 2035 and 7.25 per cent notes due 2021.