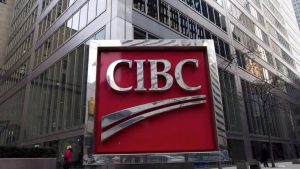 CIBC FirstCaribbean International Bank Ltd. is blaming Government's debt restructuring for an increase in its provision for credit losses.
In its consolidated financial statement for the nine-month period ending July 31, the bank said due to the announcement by Prime Minister Mia Mottley that her Government would restructure its debt payments, it had reclassified its exposures.
"In response to the Barbados Government's June 1, 2018 announcement of its intention to restructure its public debt, the bank classified its exposures as impaired as at July 31, 2018, which resulted in increased provisions for credit losses," Chief Executive Officer, Gary Brown, said in the report, which was published on August 24.
"Given the information currently available, we believe our expected credit loss allowances are reasonable at this time and will continue to closely monitor the situation and work with key stakeholders until the restructuring agreements are concluded," he said.
Days after her election, Mottley announced plans to restructure the island's debt of about $15 billion. In addition, she announced she would suspend payments due on debt owed to external creditors and ask domestic creditors to roll over principal maturities until a restructuring agreement is reached with the International Monetary Fund (IMF). She also said Government would "endeavour to make scheduled domestic interest payments".
The CIBC report revealed net income of US$38 million for the third quarter, $4.6 million or 13.8 per cent higher than the US$33.4 million reported for the corresponding period last year.
"Results for the period were affected by several items of note, including US$20 million (or US$8.2 million after tax) relating to provision for credit losses due to the impairment classification of Barbados Government debt exposures," Brown said.
The banking executive said income was also affected by insurance recoveries of some US$1.8 million, arising from the impact of hurricanes Irma and Maria in September 2017.
"Excluding these items, the bank generated US$44.4 million of net income for the period, compared with US$33.4 million in the prior year," he said.
However, for the nine-month period ending July 31, the bank reported net income of $120 million, up by US$15.7 million or 15.1 per cent.
FirstCaribbean International Bank recorded total revenue of US$435.1 million, up US$33.2 million or 8.3 per cent, due to its continued growth in performing loans and benefit from rising US interest rates. ¤